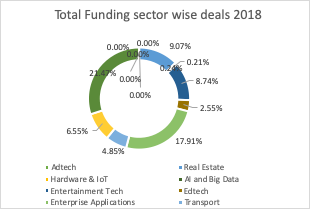 All companies need funding to grow, and startups more so than established corporates. Funding is the fuel that powers a business, and there is a healthy level of funding that can fuel expansion, a technology upgrade and gather better resources for an organization. Over 84% of startups fail in their business due to lack of funding, as per a recent survey. 
Getting funding for your startup may seem complex and challenging but if every entrepreneur has a knowledge of the various options and can leverage this according to the business needs, the process can be much smoother.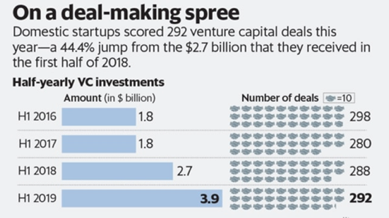 Funding Options Available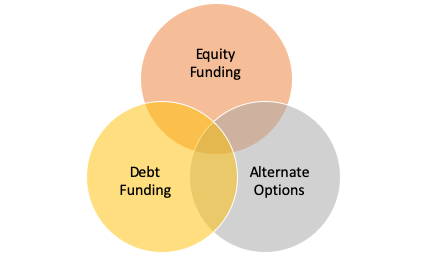 Equity Funding: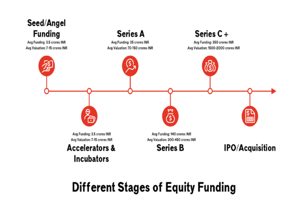 Accelerators / Incubators
Angel Investors
Venture Capitalists
Family Offices
Hedge Funds & Private Equity
IPO
Equity funding is a way of raising capital or money from investors against the ownership rights of the business. There is no fixed payouts to the investors, instead, the investors hold on to their share of the company and exit when the company has scaled substantially – making the valuation of the company much more attractive for them in terms of returns. This is also known as risk capital.
Pros of Equity Fund Raise
Cons of Equity Fund Raise
~ Ideal for scaling businesses
~ No monthly / annual payouts
~ Access to mentoring
~ More credibility in the market
~ More expensive than debt
~ Lack of control (over time)

Types of Investors:
Accelerators and incubators:
Incubators and accelerators are organizations who help the entrepreneurs to scale and grow their business and help in creating an accurate business model. Incubators & accelerators help start-ups in making of the viable business model by providing their services against a small amount of equity. Typically their services can include; providingresources, access to industry mentors, interactions with other entrepreneurs and patient capital, to get through the survival stage.Incubators and accelerators can play a key role in growing the number of sustainable businesses. This route may or may not have funding involved at this stage, but will help you get your idea off the ground and moving in the right direction.
Angel Investors:
High net worth individuals,who are eager to help the entrepreneurs run their business. They also work in groups of networks and collectively screen the proposals before investing. Angels can be a great business partner when it comes to giving valuable advice and creating opportunities to scale. Angel investors provide funding and take more risks for potential higher returns. This sort of funding mostly occurs during the starting or early stages of the company.
They also bring in added value to the company through their expertise and knowledge in the industry; which hugely benefits us when theyoffer a great insight on how to successfully develop, run and expand the new businesses. the downside to angels is that they provide less investment than venture capitalists.
Venture Capitalists (VC):
Professionally managed funds in the form of investment firms who invest in companies that have strong growth potential. VC's are a good option for companies that are already running with a good team and good traction. VC's provides expertise andeffectively monitor the progress of a company they have invested inensuring the scalability and sustainability of their investment. 
VC's are a good option when you from series A funding onwards.In general, SeriesA & B are the funding rounds for early stage companies and can range anywhere from $1M-$20M. Once the company scales to a certain extent then Series C funding rounds and onwards are applicable (known as growth stage funding) and can range anywhere from $20M+. The downside to them is that they look forward to exiting the companies they fund within seven years' timeline.
Family offices:
Family offices are private wealth management advisory firms that serve ultra-high net worth individuals and their families. They provide a complete suite of financial and investment services for the family. Due to changing trends, family offices are looking up to invest in start-ups and help the entrepreneurs by providing their family wealth.
Start-ups also are starting to prefer family offices as they come with patient capital, brand recognition, network, and connections. The only downside is, it can be tricky when finding the right family office to get funded.The family office investment and start-up collaborations undoubtedly proves profitable for both parties.
Hedge Fund and Private Equity:
A Hedge Fund is a private investment partnership that invests for wealthy individuals or institutions. They typically invest in private equity rounds, or late-stage venture rounds (Series D or beyond). Private equity often associate themselves withrevenue-generating companies in need of some revitalization. private equity strategies include buying out the founder, cashing out existing investors, providing expansion capital or providing recapitalization for a struggling business.
Initial public offering (IPO):
IPO is sort of a final stage in funding where you go Public to sell the shares of the business. The public can buy and sell the shares for a fixed price determined by the demand and supply of your shares in the stock market. In this stage, you can often see the investors who invested in your company earlier, exiting the company at multiple times their initial investment.
Debt Funding:
Banks

Regular Loans
CGTMSE Loans

NBFCs
Venture Debt
Debt funding is another option available for fundraising where you take out loans from banks or NBFCs (Non-Banking Financial Institutions). Here we must pay back the loans in monthly/ annual instalments, over a fixed period, at a predetermined rate. This can vary depending on whether you are raising debt from investors, or using lines of credit and working capital loans, etc.
Pros of Debt Funding
Cons of Debt Funding
~ Ideal for manufacturing businesses
~ Monthly / annual payouts
~ Collateral often required
~ Cheaper than equity funding
~ Can't be used for scaling
~ Limited resources, multiple
fund raising not possible

Bank Loans:
Banks and NBFC's can generally meet your funding needs if your business is financially stable and relatively healthy.Banks offer a more secure, flexible and reliable way of funding for your business. when you present the detailed business plan, you are eligible for funding. you must show the valuation detail and project reports as well based on the suitable loan. There are several Business loans we can get from banks. E.g. working capital loan, asset-based loans, term loans, etc. You get benefits such as a lower rate of interests while the downside is its such a long process and track record is a must.
Credit Cards:
Credit cards are used when you're in a stage where you need to take loans but do not have proper sources or documentation. You can apply for credit cards with your name or with the business name. it gives us rewards and incentives and helps in building a credit history. business credit cards suit the entrepreneur who already has a business running and requires access to funds to stay afloat. It also works well for the business that still hasn't started generating revenue or still has a low revenue margin. The downside is as it goes for personal cards, you need to take responsibility and pay off the loans along with full interests on time. Example; Yes first business credit card, SBI Signature corporate credit card,YES Prosperity Business Card, ICICI Bank Business Essential Card.
Equipment Financing:
For a business that uses machinery like factories, trucking and logistics may use this sort of funding as they provide Financing in the form of equipment lease and equipment loans. the interest rates are quite substantial ranging from 6% to 16% on equipment loans, within a 1-5-year term.
Invoice Financing:
Like Equipment financing, here with Invoice financing, you'll be able to access an advance for a portion of your business's outstanding invoice value Capital Float,for example, is an invoice factoring company that offers loans ranging from 1 lac to 1 crore with terms between 1 to 12 months for interest rates starting from 18% with processing fee 2%.
Other Funding Options
Government Grants:
Another option to finance your start-up is to apply for government grants for small business. Government has Launched 10,000 crore start-up fund and backed Pradhan Mantri for the start-up ecosystem. You must research a bit about the grants offered and choose the options available to you. The downside is beware of scammers. Government offers Small business loans for start-ups. Example; The credit Guarantee fund scheme (CGS) for micro and small enterprises. Mudra loan scheme and stand up India scheme, etc.
Crowd Funding:
Crowdfunding is one of the newer ways of funding a start-up that has been gaining a lot of popularity lately. It's like taking a loan, contribution or investments from more than one person at the same time. Those giving money will make online pledges with the promise of pre-buying the product or giving a donation. Anyone can contribute money towards helping a business that they really believe in.The best thing about crowdfunding is that it can also generate interest and hence helps in marketing the product alongside financing. The downside is they take up a lot of time and you must structure your product/service in a compelling way so that you encourage people to fund it.
Boot Strapping and Money from family or friends:
Self-funding, also known as bootstrapping, is an effective way of start-up financing, especially when you are just starting your business.You can invest from your own savings or can get your family and friends to contribute. This will be easy to raise due to fewer formalities/compliances, plus lower costs of raising. In most situations, family and friends are flexible with the interest rate. The downside is, it is not simply that easy and high risks are to be taken which may affect the business; also, family and friends may feel that they have a say in how you run your business once you take their money.