Why is finding the right Investor for your Company more important than just Raising Funds.
Companies take money to be the most important part of raising funds, but assuming investors are just walking pay checks is a mistake. A Company requires seed funding, Series B or Series C, they should focus on the investor rather than the fund itself.
Raising additional capital will help companies to grow, develop their product, increase marketing, grow the team and even open new offices and expand into other markets, the possibilities are endless. But investors are more than just fund providers, they can provide a range of advantages and other provisions that can help companies expand.
How to find the Right Investor
First, let us talk about how to pick the right investor for your company. If a company is fundraising, they are going to be meeting and communicating with multiple investors, so how can they choose the right one?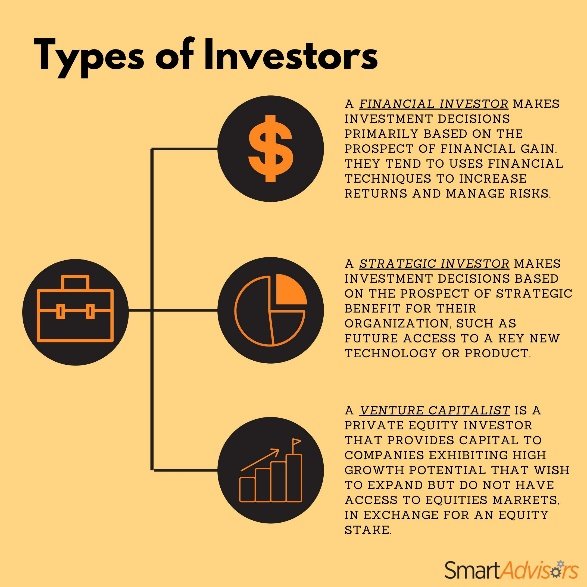 During the initial conversations, you will be able to assess for how your relationship will be and whether they will fit in well with your company's values and culture. Some investors will come with reputations as being aggressive who are set on disrupting the status quo at their portfolio businesses, so conduct your own research by enquiring around your networks, and looking up their ventures online to see how they are written about within the media. You will soon build up a picture of their persona and whether they would be compatible with your company.
When your company is on the collective radars of various investors then you will be able to be selective and pick the right one for you. This will make the process easier and provide you control of the situation. This also gives you some amount of leverage during discussions as you can play them off each other.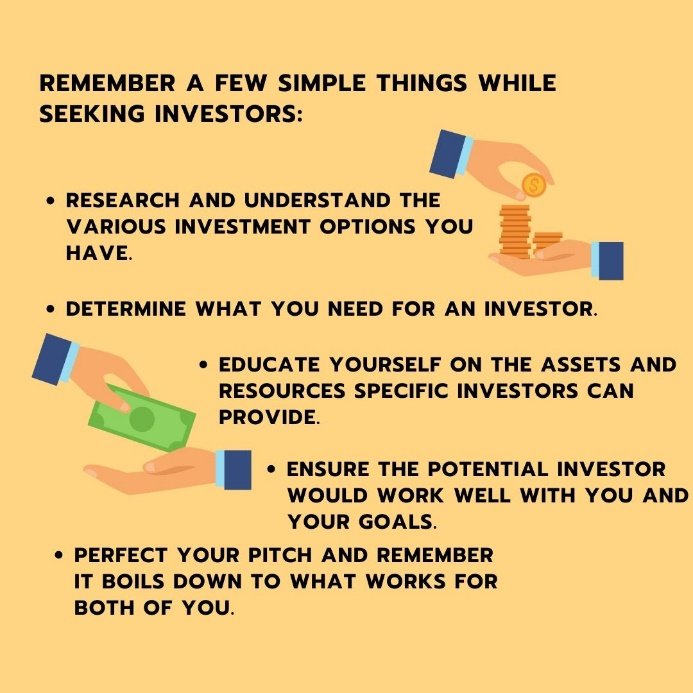 So, when it comes to acquiring investment, remember that the fund is not always the key.
Now let us look at how Investors can be more valuable than Fund Raising
Investors are Mentors
Most investors have years of experience in their field and have knowledge of operating their own companies and start-ups. This means that they have a pool of knowledge for businesses to exploit.
Having a mentor means companies have someone who has gone through a similar journey, this puts investors in the perfect spot to advice and guide companies and warn them of potential mistakes that can be made on the way. Bringing a great investor on board means companies are essentially bringing on someone who can guide and inspire companies.
Therefore, one should consider investors to be part financiers, part mentors, regardless of whether they are an angel investor helping the business make that all-important first step, or a Partner at a renowned Venture Capital firm. Do not be afraid to ask them questions and request advice when needed, because after all a company's success and growth is of paramount importance to them as well. Investors are on the same team.
Reputation and Credibility 
Companies also should consider how an investment is going to look from a third party's perspective. If a prominent investor with a solid track record of funding profitable companies, decides to back the business, it will provide the company with a level of integrity that is hard to accomplish otherwise. A top Venture Capitalist will certainly not invest in companies which do not possess brilliant ideas and an impermeable business model. And so beyond them providing funds they will also offer validation. This means that others in the company's business or investment world will start to take notice of them.
Opportunity Knocks 
Investors will not just want to open their funds for any company. A big part of their involvement will be sharing their often-overflowing contact books too. Any reputable investor will be incredibly well connected and have important and powerful friends in numerous fields and sectors who they can get in touch with. It is these connections that can take any company to the next level.
Compatibility
Investors will play a vital role in the progress of a company; it is also important to choose someone who will have a similar mindset and have the same goals for the company. A difference of opinion might provide a good perspective only if they are not on a completely different page. They might hold a considerable amount of power, especially if they hold a place on the company's board. Companies should not automatically see an investor as being someone, they need to prove something to. They must ensure that the investors share the same vision and goals so they can work together. Investors want to see the company prosper.
It is important to remember that people and connections can go a longer way than cash or a fund. Building contacts and connections with the right people is what will that companies to the next level.