Overview of top business models
The healthcare technology (health-tech) vertical has seen exponential growth in the last few years, spurred by the growing trends in the health-tech segments of online patient consultation, e-pharmacies, fitness, and wellness awareness, healthcare IT and analytics, and digital management of chronic diseases.
Online Pharmacy has dominated the funding received by Healthtech in 2021. India's e-health space grew by 51 percent on a year-on-year (YoY) basis in 2021 driven by reduced customer acquisition, same-day delivery, and cross-selling, a report by consulting firm RedSeer stated.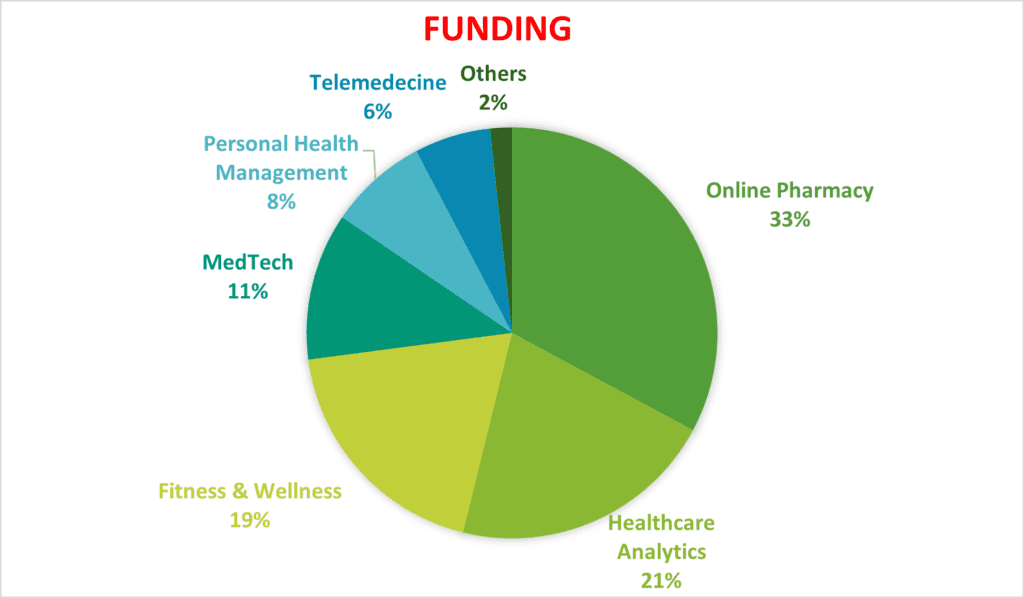 A plethora of start-ups has mushroomed in the vertical, offering consumers the power of technology to monitor their health from the comfort of their homes.
Predominant HealthTech Business Models in the space are:
Predictive And Preventative Care
Personalized Medication
Consumerization
De-Siloing
These business models independently create value for the companies functioning in these spaces as well as customers, who are taking a more active role in their health. Collectively, they have the potential to revolutionize the healthcare system by solving perennial pain.
Market Size & Potential:
India's health-tech sector was valued at $1.9 billion in 2020 and with an annual growth rate of 51 percent in 2021. The sector has received over $2.2 Bn funding across 131 deals . With over five thousand health-tech start-ups, the healthtech industry is projected to grow at CAGR of 39% to touch $5 billion by 2023 according to a report by RBSA.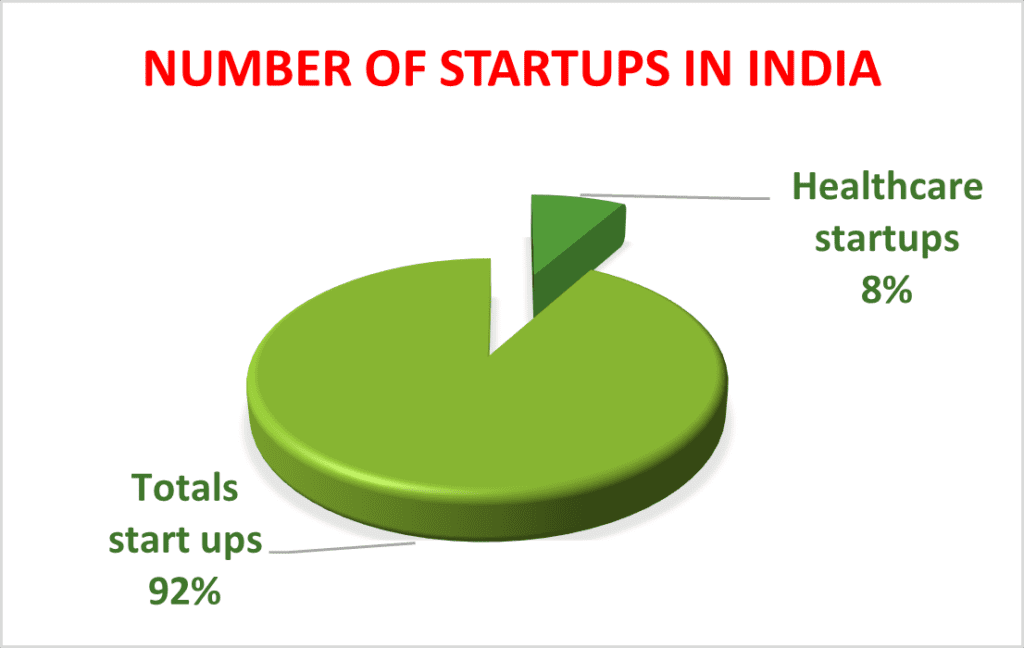 Predictive and Preventive Care :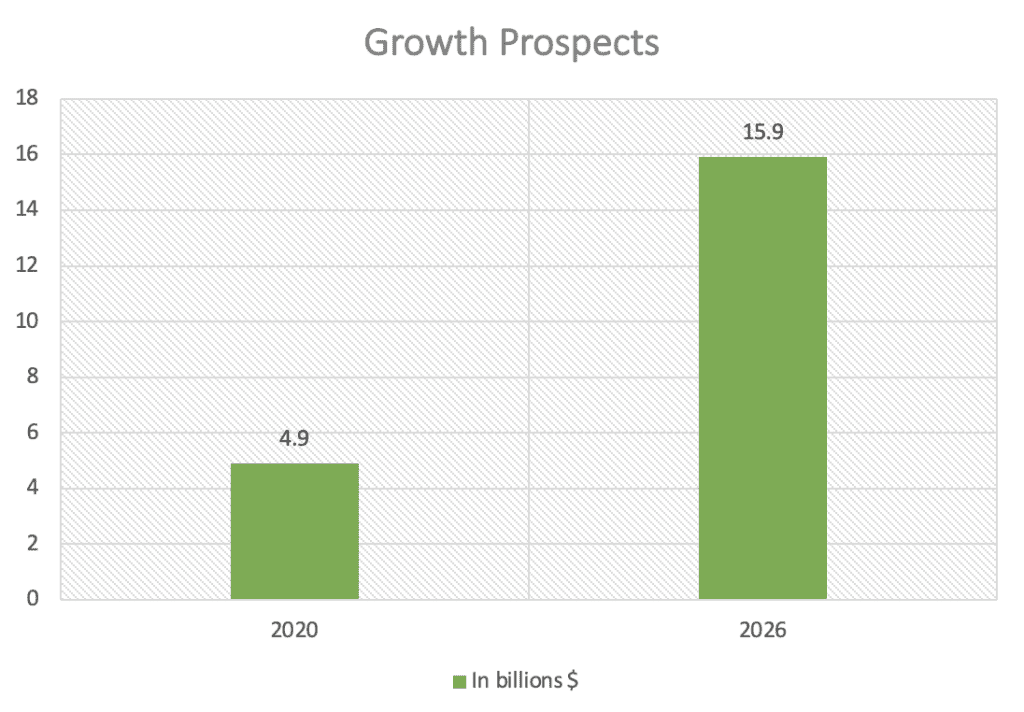 India has traditionally focused on curative care as opposed to preventive care. However, since the COVID-19 pandemic, preventive care has increased in importance across India. A survey conducted with over 1,000 individuals reveals that at least 40 percent of the respondents were highly inclined towards preventive health.
Personalized Medication
Personalized medicine (PM) is about tailoring treatment as individualized as the disease. The approach relies on identifying genetic indicators, epigenomic, and clinical information that allows  breakthroughs in our understanding of how a person's unique genomic portfolio makes them vulnerable to certain diseases. The global Personalized Medicine Market is valued at USD 489.1 Billion in 2020 and Growing with a CAGR of 6.32% over the forecast period of 2020-2026.
Consumerization
The rise of health awareness and wellness lifestyle popularity is driving healthcare consumerization. Healthcare consumerization is a movement where patients take complete control of their healthcare decisions. According to the Econsultancy Report, 80% of the North American population goes online to check symptoms or research diagnoses. This segment of health-tech does not have distinct valuations  but is widely accepted as an inevitable part of healthcare and tech servicing for the present and future.
De-siloing
Healthcare has been a siloed industry, with specialists addressing one component of overall health, without necessarily communicating. Healthtech solutions can bring different silos together, giving both consumers and healthcare professionals the full picture their patient's wellbeing. This in turn would create value in the companies in the health-tech space and reduce cost inefficiencies for patients.
Top Companies and Funding Details
Major investors in Healthtech:
Venture capitalists (VCs) have ranked India fourth globally for healthtech investments by 2016, new data from London & Partners and Dealroom.co shows. The record $1.9 billion that Indian healthtech start-ups have raised from VCs till date in 2021, puts India just behind the US, China, and the UK.
Some  prominent investors in the healthtech sector in 2021.

Major M&As in Healthtech
The pandemic and global failure of the healthcare ecosystem has made people all over the world realise the immediate need for a much better system and businesses around the world have woken to the immense opportunity in this space. The buoyant bull run has enabled unprecedented capital flows to the healthcare and more lucratively the health tech space. Healthcare SaaS firm Innovaccer recently raised $150 million and health-tech start-up Pristyn Care attracted an investment of $96 million . Healthcare VC fund HealthQuad raised $150 million, followed by  Flipkart's acquisition of SastaSundar, Tata Group acquiring 1MG, and Reliance Retail buying a majority stake in NetMeds are further proof of the growth potential of the health-tech market.
Conclusion
Going forward, the government's ambitious digital health mission and National Health Stack plans could end up as significant changes for start-ups in the healthtech sector. Increased health consciousness in the aftermath of Covid-19 is another factor that favours healthtech start-ups. De-siloing the primitive and unorganised healthcare system would help healthtech start-ups flourish and change the healthcare system in India for the better.