Covid 19 – A Global challenge that has reached out to more countries even compared to World War II
United Nations, as reported, says that Coronavirus situation is the greatest challenge that has affected the world after world War II. It is said that Covid19 has so far affected the lives and businesses in over 210 countries, which makes it a much bigger impact on the world, even more than the world war II. More importantly, there seems to be no logical reprieve in place, until a vaccine is commercially available and various affected countries can make use of.
Managing Tough Times
"When the going gets tough, the tough gets going". It is very important to manage the situation and make changes and corrections swiftly, so that it leaves least impact on the business and the various stake holders – Customers, Employees, Vendors, Investors, and other partners.
The need of the hour is to innovate in so many different ways:
Innovation in offering of products and services
Business operations require innovative ideas, in order to minimize risk amid lockdown
Innovating strategies in Sales & Marketing
Reduce costs by innovating new ideas in paying salaries
Innovate the way people team up, think and work from different locations
Increase Runway – Investments will be tough
Startups, whether funded or bootstrapped, need to conserve cash as much as possible, because in the current situation there is no clear indication as to how much time the market will take to recover and start consuming the products and services offered by various businesses.
Startups needs to be bothered more about cash flows in current situation, more than profitability. However, unit economics needs to be maintained.
Make calculations of how much revenues the startup can do in the near term – let us say, one year. Make monthly projections. The next two quarters are critical, as it is expected that the market can possibly recover to a better place after a couple of quarters.
Clearly establish monthly expenses for the next one year. While trying to reduce costs, try to avoid reducing people, because it would be hard to hire people and train them again after the market picks up. Cutting costs by reducing people should be the last option.
Talk to your team and make them understand the uncetainities, explain the situation and find ways to reduce fixed salary costs, and increase flexible payouts. Talk to your vendors and partners and try to negotiate commercials.
In case there is a shortage of cash, where expenses are more than that of the income, think about ways of arranging cash from different sources. Getting equity funds from Angels, HNIs, and VCs will be hard to come by in the current sitiation.
Patience, Perception, Pivot (if required), Planning, & People
Conversion time to move from: Lead Pipeline Potential Order Execution Payments, will be longer in the current situation. The startups need to be patient and not lose focus.
Startup founders need to have a clear perception of the demands of the situation and how it might affect the acceptability of products and services offered by them. Sales & Marketing strategies need to be revisited and corrected, as needs may arise. Data is the key, to be able to arrive at clarity. These Startup founders need to analyse as much data and information as possible in quick time.
Buying behaviours are expected to change both in B2B and B2C segments. In some cases, the products and/or services offered by the startup may not be relevant any more. Such startups require to Pivot. These founders are required to go back to their drawing board, revisit their business model, and make small to drastic changes to their bouquet of offerings. These founders should revisit their business models, and offerings every quarter and make course correction in the next 2-3 quarters.
Startups would require two different execution plans, short term to tide over the current situation, for let's say 2-3 quarters, and a longer term plan that will be for a period of 2-3 years. Execution plans require reviews on a monthly-basis to quarterly-basis, depending on the gestation time it takes to convert lead to an order, and then on to payments.
If Startups do not treat their teams well, they may not lose their employees much in the current context, but it wil create experience for them about how such founders took care of these employees in these challenging times. This will go a long way in retaining these trained and experienced resurces once the market catches up. This is so not just for internal teams. This includes vendors & partners as well.
Make your operations as much digital enabled as possible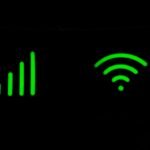 Even in case a Startup does a non-tech/offline business, the current situation has demonstrated that it is very essential for all kinds of startups to be as much digitally connected, in terms of their internal operations as possible. This will enable remote working and co-working from various locations.
Such startups might have to invest in technology to enable digital imprint to reduce operational disruptions.
The King – Customer
While ensuring that these startups continue to treat the customer as the King, they will have to be transparent with the current strengths and weaknesses about themselves, while avoiding overdoing.
Way forward
As the proverb goes – "Fortune Favours The Brave" – those startups that have clear perception, dynamic management, are vigilant and empathetic to various stake holders will see this as an opportunity to move forward.
History has taught us that everytime such challenges have occurred, they have also paved way for new opportunities. So let the Startup founders innovate, be patient, perceive well, pivot (if required), and plan dynamically, while taking care of their people, as they treat their customers and every other stake holder. They are very likely to be successful.